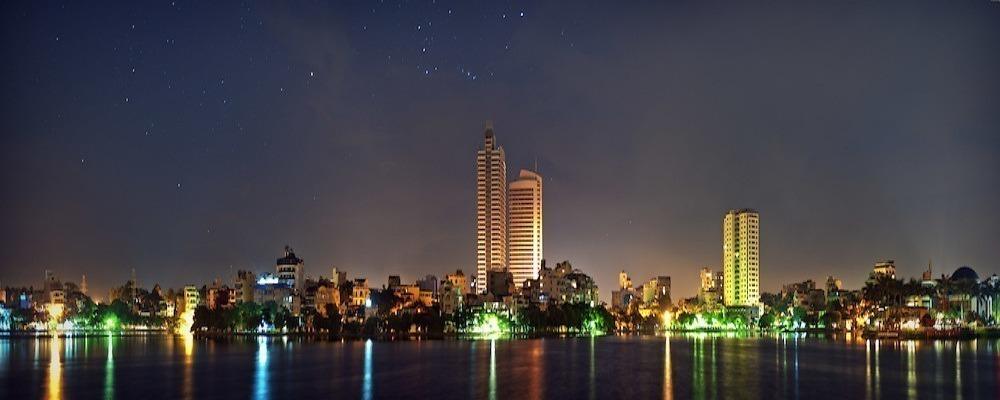 Hanoi – Vietnam Capital, sits on the banks of the Hong Ha River and is renowned for its architecture, influenced by the rich Southeast Asian, Chinese and French cultures. The capital is also the political centre of Vietnam, embellished by its ancient temples, unique theatre, chaotic old quarter with narrow streets lined with shops and eateries.
In 2010, the Hanoi – Vietnam Capital celebrated its 1000th anniversary with a big celebration and parade. Many historical monuments have been completely destroyed by the wars, but there are still a number of picturesque sites that can be successfully visited. Today, the Hanoi – Vietnam Capital has developed into the main commercial, industrial and agricultural centre of Vietnam. From Hanoi run the main highways, railway lines to all major Vietnamese cities (Ho Chi Minh, Haipong), ports. In addition, there are also two airports, Noi Bai International Airport and Gia Lam Domestic Airport. Hanoi – Wikipedia
Hanoi has a temperate and tropical climate with 4 distinct season. This means the city experiences wet summers and mild, dry winters. The summer temperatures can reach 30°C, and winter time going sometimes even below 10°C but usually winter average tempereatures staying between 15 – 20°C.
Hanoi – Vietnam Capital, has a rich history. The area where Hanoi is today was inhabited since ancient times. It has been a political centre for conquerors from China on several occasions, with the Ly Thai To – Ly dynasty (1009-1225) naming the city Thang Long ('The Rising Dragon) in 1010. Thang Long remained the capital of Vietnam until 1802 when the last Nguyen dynasty of Vietnam (1802-1945) moved the capital to Hue. 
The capital Hanoi has also been renamed from time to time and one of these was Dong Kinh, (Le Dynasty 1428-1787) which was later changed by the europeans to Tonquin (Tonkin). Ha Noi became the official name of the city only in 1831 – Nguyen Dynasty. During the French colonial period, Hanoi became an important administrative centre and in 1902 Hanoi was dubbed the capital of French Indochina.
Hanoi remains the main administrative centre during the Japanese occupation of 1940-1945, when riots force the Japanese to relinquish power, after which Ho Chi Minh and his troops restore power to Hanoi and designate Hanoi as the capital of a democratic republic in northern Vietnam. The French regain power in 1946 but have to concede defeat at the Battle of Dien Bien Phu on 7 May 1954, also known as the Indochina War.