FREQUENTLY ASKED QUESTIONS. Find an Answer to Your Question.
HO CHI MINH CITY (SAIGON)
HO CHI MINH CITY (SAIGON)
SAIGON BEST HOTELS
5-STAR HOTELS
4-STAR HOTELS
3-STAR HOTELS
SAIGON SIGHTSEEING. DISTRICT 1
Independence Palace, also known as Reunification Palace, built on the site of the former Norodom Palace, is a landmark in Ho Chi Minh City, Vietnam.  Designed by Ngo Viet Thu for South Vietnam's former President. Address: 135 Nam Kỳ Khoi Nghia, Phuong Ben Thanh, District 1, Ho Chi Minh. 700000.
The Ho Chi Minh City Post Office or the Saigon Central Post Office is a post office in the downtown Ho Chi Minh City, near Saigon Notre-Dame Basilica. Address: 125 Cong xa Paris, Ben Nghe, District 1 Ho Chi Minh
Saigon Notre-Dame Basilica. Notre-Dame Cathedral Basilica of Saigon, officially Cathedral Basilica of Our Lady of The Immaculate Conception is a cathedral located in the downtown of Ho Chi Minh City. Address: 01 Cong xa Paris, Ben Nghe, District 1 Ho Chi Minh
DISTRICT 2. HCM CITY
District 2 is one of the most popular choices for expatriates living and working in Ho Chi Minh City and has subsequently become a supportive, thriving community and a fairly peaceful green place for living. District 2 offers a wide range of quality accommodation such as villas and apartments for rent, where also families with children can also find more space and activities for kids. Saigon river separates district 1 from District 2 and there are also many restaurants and cafes near the Saigon River. Restaurants and cafes are located on the streets named Xuan Thuy, Thao Dien, Ngo Quang Huy, which serves both European and Asian food.
4-STAR HOTELS
RIVERSIDE APARTMENTS. Riverside is located in the heart of An Phu, Thao Dien Ward, District 2. An Phu is 20 minutes from District 1, the city center of Ho Chi Minh City, Vietnam. Riverside is proud of its 15 years of experience in the residential lifestyle domain at the service of the expatriate community. We are located on the banks of the Saigon River and are the only residence of our type to enjoy such pristine positioning. Each group of apartments faces the river whilst overlooking our expanse of green grass and tropical gardens. Address: 53 Vo Truong Toan Street, Thao Dien Ward, District 2, Ho Chi Minh City, Vietnam.
GLENWOOD CITY RESORT. Glenwood is developed by An Duong Thao Dien Properties, the Company Group with 20 years experience in Serviced Apartment development and management in Vietnam. Glenwood is a hospitality management brand under the consultancy of operation and marketing by a Singaporean Company since 2010. 4km from the West of center, Thao Dien is the only area in Saigon surrounded by the river-Seen as the lungs of the city, giving a fresh way of living all year round. Address: 241-243 Nguyen Van Huong, Ho Chi Minh City, Vietnam
3-STAR HOTELS
THE RIVER COTTAGE A boutique hotel with eight rooms situated on the bank of the Saigon River overlooking Thanh Da island. A peaceful and picturesque natural rustic space, full of plants, river-view balconies, garden rooms, a large deck on the river, and free-to-use bicycles for guests to explore and get around our neighborhood. Address: 18 Duong 6, Thao Dien. District 2, Ho Chi Minh, Vietnam
DISTRICT 3. HCM CITY
Next, to Saigon D1 in the heart of Ho Chi Minh City located D3, which lies on 5 km² and it is a great destination for those looking for a more peaceful stay in Ho Chi Minh City. The D3 features large lush trees, French-style villas. There are also cinemas, cafes, restaurants, and parks (Tao Dan Park, Le Van Tam Park). Younger people can find clothes, shoes in D3 as there are better prices than in Saigon district 1. Clothing streets are Vo Van Tan, Nguyen Dinh Chieu, Cach Mang Thang Tam, and shoes can be found in Ly Chinh Thang Street. Ho Chi Minh City Train Station located in D3. Address 1 Nguyen Thong, Phuong 10, D3, Ho Chi Minh.
In the district 3, there are also some tourist attractions like the War Remnants Museum. The War Remnants Museum is a war museum at 28 Vo Van Tan, in District 3, Ho Chi Minh City, Vietnam. It contains exhibits relating to the Vietnam War and the first Indochina War involving the French colonialists. Buddhist temples Vinh Nghiem, Xa Loi, Jade Emperor and Ky Dong Catholic Church. French Bishops' Palace, built in 1790 and renovated in 1980. The Women Museum is a historical museum celebrating Vietnamese woman with exhibits of clothing, pictures & artifacts located at 202 Võ Thi Sau, Phuong 7, Quận 3, Ho Chi Minh. Ho Chi Minh City Hall or Saigon City Hall or Hotel de Ville de Saigon was built in 1902-1908 in a French colonial style for the then city of Saigon. It was renamed after 1975 as Ho Chi Minh City People's Committee. Address: District 3, Quận 3, Ho Chi Minh City, Vietnam.
5-STAR HOTELS
SHERWOOD RESIDENCE. Sherwood Residence is an elegant five-star luxury hotel offering beautifully appointed two- and three-bedroom serviced apartments and penthouses in the heart of Ho Chi Minh City, Vietnam. Located on scenic Pasteur Street in District 3, our hotel apartments provide easy access to all major tourist attractions and shopping centers, international schools, consulates and the HCMC Central Business District. Address: 127 Pasteur Street, District 3, Ho Chi Minh City (Saigon), Vietnam
HOTEL DES ARTS SAIGON. Ideally situated at Ho Chi Minh City's center, enjoy an array of exclusive Food & Beverage and Spa promotions specially created for your comfort and enjoyment. Embark with MGallery on a journey back in time to Vietnam in 1930s, Hôtel des Arts Saigon invites guests to relive the romance of this bygone era while luxuriating in all the comforts of the 21st century. Combining the classical charm of "Indochine Française" with a sense of timeless chic that only MGallery can provide, the hotel is as much an art museum as a 5-star boutique hotel. With feminine lines standing in striking contrast to the neighboring office, the building is a modern work of art itself. Once inside, guests can peruse the owner's personal collection of paintings and antiques, which adorn every wall and hall of this distinctive establishment. With its exceptional customer experience, world-class accommodation and luxury offerings, Hôtel des Arts Saigon, MGallery Collection are honored to take out the prestigious title "Luxury Business Hotel" in 2016 and "Luxury Architecture Design Hotel" in Southeast Asia by World Luxury Hotel Awards in 2017 for its distinctive modern romantic design.
4-STAR HOTELS
NOVOTEL SAIGON CENTRE. Novotel Saigon Centre is ideally located in downtown with access to major consulates, commercial areas, and shopping centers. The 4-star hotel in Saigon, Vietnam features 247 comfortable rooms with stunning city views and free WIFI. The hotel outlets including an international buffet restaurant, a lobby bar, a rooftop bar, spa, fitness center and a swimming pool offer all that you will need for business trips or holidays. Address: 167 Hai Ba Trung, District 3, Ho Chi Minh City, Vietnam.
ARISTO SAIGON HOTEL. The Aristo Hotel is a new brand of 4-star in Ho Chi Minh City located to easy access to the business district and the city's major shopping – entertainment areas. Plus, we're conveniently located in the center of the city, Only 10 minutes walking distance from Ben Thanh Market, 5 minutes walking to reunification place, Old Post office and War Museum. Comfort, Value and Great Food. Our 80 guest rooms and suites guarantee a good night's sleep after a long day. Refuel in one or all at our restaurants with views on the top. Much more fun awaits you at Aristo Hotel. Address: 3A Vo Van Tan St – District 3 – Ho Chi Minh – Vietnam
DISTRICT 5. HCM CITY
Known as the Chinatown and lies on 4.27 km². The district 5 has many pagodas and temples. Today, Cholon is the largest business center in Ho Chi Minh City, which spreads in the 5th district, but also partly in the D6 and D11. This district is mainly inhabited by the Chinese, which is the largest Chinatown in Vietnam. Cholon was founded as a separate town in 1879, which is 11 km from the District 1, Saigon. In the 1930s, the city expanded to the boundaries of the city of Saigon, where a year later, Cholon and Saigon became a single city called "Saigon-Cholon".
DISTRICT 7. HCM CITY
District 7 is also one of the most popular choices for expatriates living in Ho Chi Minh City. The D7 is a fairly new urban that are constantly being developed. Phu My Hung offers high-quality apartments and villas that are both for rent and for sale. Supermarkets, restaurants, cafes, bars are everywhere in D7 and you may feel like in home. Domino Pizza, KFC, Lotteria and other fast food restaurants are within walking distance but you will not find a nightlife in D7 like it's in Saigon D1. One of the biggest disadvantages of the district is the high cost of living and where an apartment, villa rentals probably most expensive in allover Ho Chi Minh City.
OTHER SIGHTSEEING SPOTS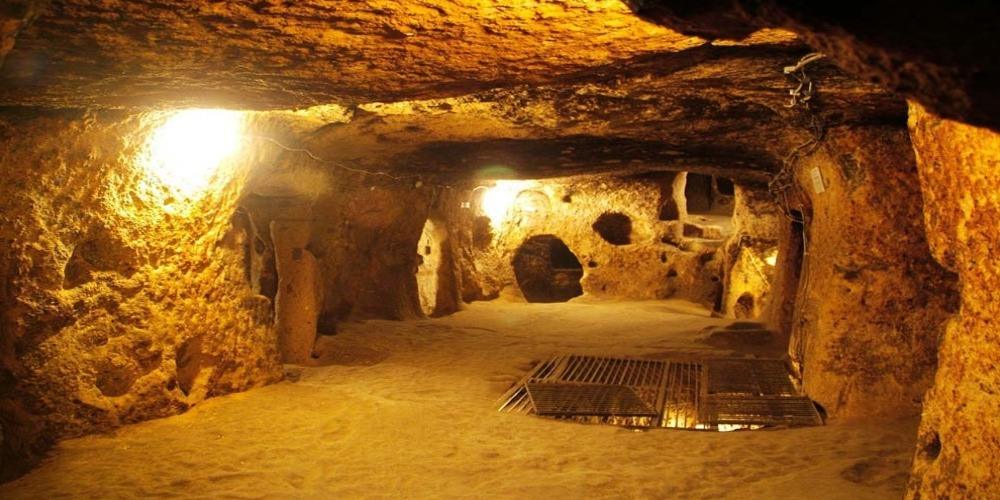 The tunnels of Cu Chi are an immense network of connecting underground tunnels located in the Cu Chi District of Ho Chi Minh City, Vietnam, and are part of a much larger network of tunnels that underlie much of the country. Address: TL15, Phu Hiep district, Ho Chi Minh, 733814
Saigon riverboat cruise with optional dinner. Vietnam's largest city Ho Chi Minh awaits you on this relaxing cruise along the Saigon River. Surrender to the tastes and sounds of authentic Vietnam on board the Bonsai Legacy, Saigon's Premier River Cruise. We combine great food, history, art and music for a truly immersive experience. More info: BONSAI CRUISE SAIGON
BEN THANH MARKET. The Ben Thanh Traditional Market is the most famous shopping destination in the HCM City, District 1. The market developed from informal markets created by early 17th-century street vendors gathering together near the Saigon River. Address: Chợ, Lê Lợi, D1, Ho Chi Minh.
TAN SON NHAT (SGN) AIRPORT
TAN SON NHAT SAIGON AIRPORT
TRANSPORTATION OPTIONS
SAIGON BEST HOTELS
5-STAR HOTELS
4-STAR HOTELS
3-STAR HOTELS
CAM RANH INTERNATIONAL AIRPORT
Cam Ranh International Airport (IATA: CXR, ICAO: VVCR) (Vietnamese: Sân bay Quốc tế Cam Ranh) is located on Cam Ranh Bay in Cam Ranh, a town in the province of Khanh Hoa in Vietnam. It serves the city of Nha Trang, which is 30 km (16 NM) from the airport.
Facilities
The airport resides at an elevation of 40 feet (12 m) above mean sea level. It has one runway designated 02/20 with a concrete surface measuring 10,000 by 150 feet (3,048 m × 46 m).] Cam Ranh Airport was built by the United States Army during the Vietnam War and operated by the United States Air Force for military purposes as Cam Ranh Air Base.
In 1972, the base was turned over to the South Vietnamese government. On April 3, 1975, North Vietnamese forces captured Cam Ranh Bay and all of its remaining facilities. From 1979 to 2002, the facility was used by the Soviet and then Russian Air Force because of a 25-year rent-free leasing treaty.
On May 19, 2004, after major reconstruction, the airport received its first commercial flight from Hanoi. It now handles all of Nha Trang's commercial flights, which previously headed to Nha Trang Airport. In 2007, Cam Ranh was upgraded to an international airport. In December 2009, Cam Ranh International Airport was opened. The total invested capital is up to about 300 billion VND.
DALAT (LIEN KHUONG) INTERNATIONAL AIRPORT
Lien Khuong Airport (IATA: DLI, ICAO: VVDL) (Vietnamese: Sân bay Liên Khương) is the largest among 4 airports of Lâm Đồng Province in the Central Highlands region of Vietnam. The airport is located in Đức Trọng District, about 30 km south of Da Lat. The major reconstruction in order to handle bigger aircraft was completed in December 2009.
Lien Khuong Airport was built by the French colonists in 1933 with a 700-meter-long soil runway. From 1956 – 1960 American army reconstructed and upgraded Lien Khuong Airport with rather completed facilities is not the infrastructure is quite complete, the terminal was designed in French architecture, with three stories. The terminal had a capacity of 50,000 passengers per year or about 120 passengers/peak hour.
During 1964–1972, the runway, apron, packing, access roads went through improvement and reinforcement, the runway was refaced with asphalt from 8–10 cm in depth. As a result of this improvement, the runway reached 1,480 m long and 37 m wide, the apron was 23,100 square meters, the apron of 2,106 square meters, the access road was 2,100 meters long. Following the unification of Vietnam on 30 April 1975 until 1980, this airport was controlled and operated by the Vietnam People's Army, the airport mainly served high ranking governmental leaders on business and lifting residents from northern Vietnam to Lâm Đồng in the so-called "New Economic Movement".
From 1981-1985 Lien Khuong Airport served civil service flights with Ho Chi Minh City – Lien Khuong route (one flight weekly) on AK40 Aircraft but all civil flights were suspended due to low passenger traffic.
Since 1992 Lien Khuong Airport resumed its civil services with Ho Chi Minh – Lien Khuong, and Huế – Lien Khuong on AK 40 and was later replaced by ATR 72. The Huế – Lieng Khuong was later suspended.
Since October 2004, this airport has served more air link with Hanoi's Noi Bai International Airport with Fokker 70 aircraft. As of December 2009, there are two daily flights to Ho Chi Minh City, one flight daily to Hanoi.
Hanoi is the capital of the Socialist Republic of Vietnam. It's located in the Red River Delta, in the center of North Vietnam. The population in 2015 was estimated at 7.7 million people. The city lies on the right bank of the Red River. Hanoi is 1,760 km (1,090 mi) north of Ho Chi Minh City and 120 km (75 mi) west of Haiphong. Hanoi is a sacred land of Vietnam. In the 3rd century BC, Co Loa (actually belonging to Dong Anh District) was chosen as the capital of the Au Lac Nation of Thuc An Duong Vuong (the King Thuc). Hanoi later became the core of the resistance movements against the Northern invasions.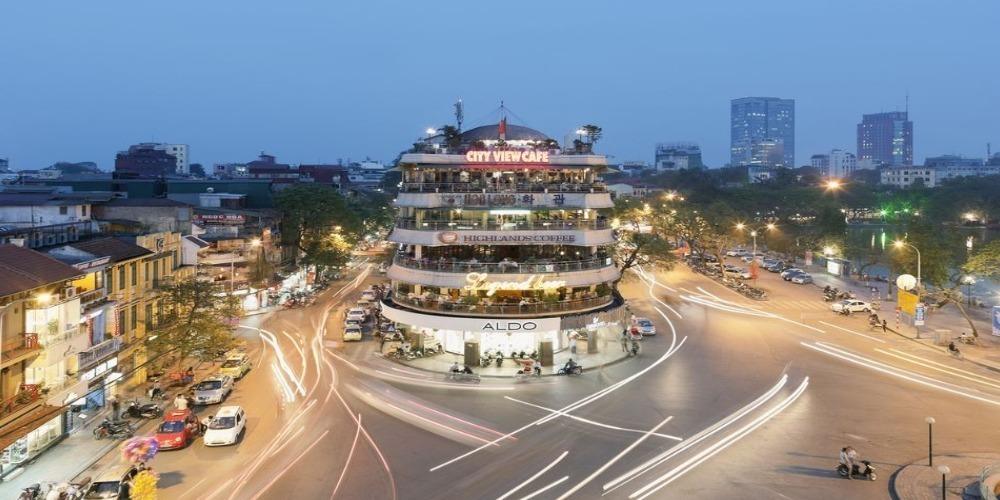 Located in the middle of the Red River Delta, the town has gradually expanded to become a very populous and rich residential center. At different periods, Hanoi had been selected as the capital city of Vietnam under the Northern domination. In the autumn of Canh Tuat lunar years (1010), Ly Thai To, the founder of the Ly Dynasty (1010-1225), decided to transfer the capital from Hoa Lu to Dai La, and so he re-capitalized it Thang Long (Soaring Dragon). The year 1010 then became a historical date for Hanoi and for the whole country in general. For about a thousand years, the capital was called Thang Long, then changing to Dong Do, Dong Kinh, and finally to Hanoi, in 1831. This sacred piece of land thereafter continued to be the theater of many fateful events.
Hanoi nightlife and culture
Hanoi does not have the high-energy nightlife of Ho Chi Minh City. However, the unique blend of modern and traditional, eastern and European, and the colorful local culture can make for a number of exciting evenings
When to visit Hanoi?
Because Hanoi is located in the northern region of Vietnam, it experiences all four seasons. This means winters are cold, summers are hot, and spring and autumn are the most comfortable seasons temperature-wise. Rainy season is from April to October with June, July, and August getting the most rainfall. Generally, if your goal is to enjoy the most comfortable temperatures and the least amount of rainfall, you'll want to visit Hanoi in either March and April or September to November.
Things to do
There is a never-ending list of things to do in Hanoi, Vietnam's capital city. If you're wondering where to go to Hanoi. Here are the best things to do in Hanoi.
HANOI SIGHTSEEING SPOTS
Take A Stroll Around Hoan Kiem Lake. Hoan Kiem Lake (Sword Lake, Ho Guom) is located in the center of Hanoi. Legend has it that Emperor Lê Lợi was fishing on Hoan Kiem Lake when a turtle god came and asked for his magic sword. Emperor Lê Lợi gave the sword to turtle and turtle disappeared with the sword into the deep depths of the lake, where the sword lies until to nowadays. Today, Hoan Kiem lake is the Hanoi's heart and soul where Hanoians like to spend its free time.
Visit the Ho Chi Minh Mausoleum. Ho Chi Minh Mausoleum is the final resting place, for Uncle Ho, located in Hanoi, in Ba Dinh Square. Ho Chi Minh was a freedom fighter, strategist and the greatest leader of Vietnam in modern history. Ho Chi Minh was born, as Nguyen Sinh Cung, on 2nd September 1890, in Hoàng Tru Village. Ho Chi Minh Mausoleum is one of the most popular sightseeing, in Hanoi.
Visit the Citadel of Hanoi. The Imperial Citadel of Thang Long lies in the center of Hanoi, also known as Hanoi Citadel. Citadel was the hub of Vietnamese military more than 1000 years. The Thang Long Imperial Citadel was built in the 11th century by the Ly Viet Dynasty, marking the independence of the Dai Viet. It was constructed on the remains of a Chinese fortress dating from the 7th century, on drained land reclaimed from the Red River Delta in Hanoi. It was the center of regional political power for almost 13 centuries without interruption.
Explore the Hoa Lo Prison. Hoa Lo prison, nicknamed as Hanoi Hilton is the museum in nowadays. Was used actively as a prison during the French occupation, and during the Vietnam War to accommodate American pilots.
Watch A Show at The Opera House. Resembling the Opéra de Paris, Hanoi Opera House built in 1911 by two French architects. Hanoi Opera House is a magnificent landmark and top sightseeing in Hanoi hosting cultural entertaining performances, bamboo cirque, contemporary dance, orchestra concerts and government events. The Hanoi Opera House Schedule and tickets are available at ticketvn.com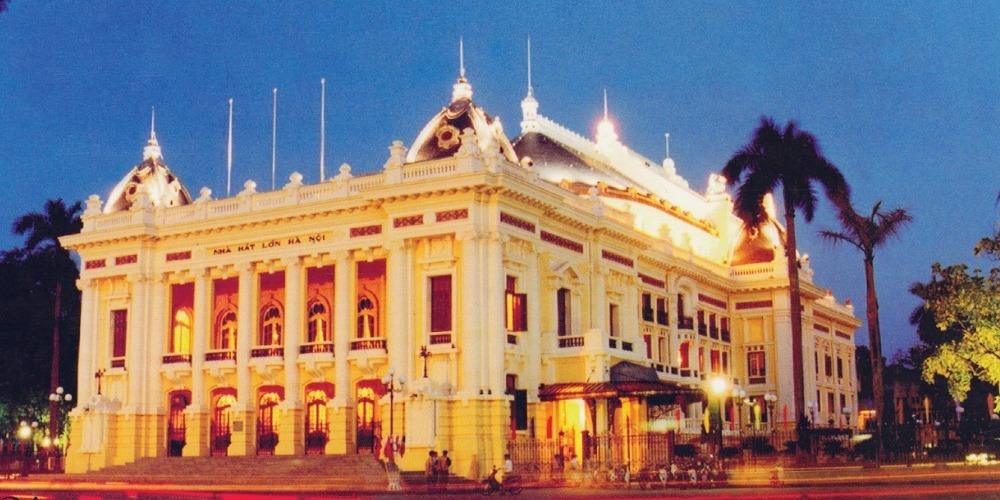 Visit The Temple of Literature. Temple of Literature (Văn Miếu – Quốc Tử Giám) in Hanoi was founded almost 1 000 years ago located up to 3 km from Hoan Kiem Lake, which is one of the oldest and most important monuments in the city. Temple of Literature was founded in 1070 by Emperor Ly Thanh Tong and is dedicated to the Chinese philosopher Confucius.
Watch a Water Puppet Show. Thang Long Water Puppet Theatre. Water puppetry is a tradition that dates back as far as the 11th century and it's a folk art form that characterizes the Vietnamese's ancient rice civilization.
Address: 57B Đinh Tiên Hoàng, Hàng Bạc, Hoàn Kiếm, Hà Nội 100000. Website: Thang Long Water Puppetry Theatre
Wander The Streets of The Old Quarter and Drink Beer With The Locals. The Old Quarter is Hanoi's charming central neighborhood and has been in existence since imperial times. Steeped in history, pulsating with life, bubbling with commerce, buzzing with motorbikes and rich in exotic scents, the Old Quarter is Hanoi's, historic heart.
Visit Tran Quoc Pagoda. Hanoi Tran Quoc Pagoda is the oldest pagoda constructed more than 1,450 years ago by the Emperor Lý Nam Đế. Over the years, the temple was variously named An Quoc (Pacification of the Realm) and Tran Bac (Guardian of the North) as well. Monks have lived at the Trấn Quốc Pagoda for centuries, teaching the ways of Buddhism to the public.
Đà Lạt or Dalat, (pop. 206,105 as of 2009, of which 185,509 are urban inhabitants) is the capital of Lâm Đồng Province in Vietnam. The city is located 1,500 m (4,900 ft) above sea level on the Langbian Plateau in the southern parts of the Central Highlands region. In Vietnam, Da Lat is a popular tourist destination.
Da Lat's specific sights are pine wood (forming the name: "City of thousands of pine trees") with twisting roads and tree marigold (Vietnamese: dã quỳ) blossom in the winter. The city's temperate weather stands in contrast to Vietnam's otherwise tropical climate. Mist covering the valleys almost year-round leads to its name "City of Eternal Spring".
Administrative
Đà Lạt is divided into 12 wards which are numbered 1 to 12, and 4 communes: Ta Nung, Xuan Truong, Xuan Tho and Trại Hầm
Lâm Đồng Province
Lâm Đồng is a province located in the Central Highlands (Tây Nguyên) region of Vietnam. Its capital is Da Lat. Lâm Đồng borders Khánh Hòa Province and Ninh Thuận Province to the east, Đồng Nai Province to the southwest, Bình Thuận Province to the southeast, Đắk Lắk Province to the north, and Đắk Nông Province to the northwest. It is the only Central Highlands province which does not share its western border with Cambodia.
Provinces An Giang, Bắc Giang, Bắc Kạn, Bạc Liêu, Bắc Ninh, Bà Rịa–Vũng Tàu, Bến Tre, Bình Định, Bình Dương, Bình Phước, Bình Thuận, Cà Mau, Cao Bằng, Đắk Lắk, Đắk Nông, Điện Biên, Đồng Nai, Đồng Tháp, Gia Lai, Hà Giang, Hà Nam, Hà Tĩnh, Hải Dương, Hòa Bình, Hậu Giang, Hưng Yên, Khánh Hòa, Kiên Giang, Kon Tum, Lai Châu, Lâm Đồng, Lạng Sơn, Lào Cai, Long An, Nam Định, Nghệ An, Ninh Bình, Ninh Thuận, Phú Thọ, Phú Yên, Quảng Bình, Quảng Nam, Quảng Ngãi, Quảng Ninh, Quảng Trị, Sóc Trăng, Sơn La, Tây Ninh, Thái Bình, Thái Nguyên, Thanh Hóa, Thừa Thiên–Huế, Tiền Giang, Trà Vinh, Tuyên Quang, Vĩnh Long, Vĩnh Phúc, Yên Bái.
The Socialist Republic of Vietnam is the easternmost country on the Indochina Peninsula in Southeast Asia with an estimated 100 million inhabitants. The country is bordered by China to the north, Laos to the northwest, Cambodia to the southwest, and the South China Sea to the east. Phan Thiet city is the capital of Binh Thuan province and Mui Ne is one of Phan Thiet city districts located 15 km northeast on the shore of South-China Sea. Mui Ne is the fastest developing resort in Vietnam and premier beach resort. Mui Ne was a small fishing village sparsely inhabited along the peaceful and quiet coast. Mui Ne described by the locals as the beach that is nestled in the middle of a coconut palm forest. Around 300 years ago fishermen from neighboring areas settled here to fish and produce the nowadays world-famous fish sauce. Here you find no house number, no street name but a narrow road covered with beautiful white sand that cushions each footstep. Surrounded by thousands of lush green coconut palms, this coastal hideaway is exceptionally stunning with a deep blue ocean viewed on one side and vast golden sand dunes on the other. Mui Ne enjoys a unique combination of two lifestyles, coastal and desert. Tourism started in the area around 1990 as it was the best place in the world to witness an eclipse. Nowadays it's full of luxury resorts, hotels, restaurants, beach bars, shops and everything else required for a perfect holiday. Transportation options offering liveinmuine.com and we have a right vehicle for your journey. Whether you are requesting a ride to the HCM City, Saigon Tan Son Nhat airport, going to Nha Trang or Dalat the Liveinmuine.com is always ready to take you where you want to go. Liveinmuine.com operates a private and personal, door to door transfer and tour services in Phan Thiet Mui Ne, since 2008. More info about Mui Ne taxi transfers
TOP SIGHTSEEING SPOTS
Po Sha Inu tower is a derelict remainder of the ancient Cham culture that was built in the 8th century. Po Sah Inu towers is a group of remaining Cham towers of the ancient Champa Kingdom located in Ba Nai hill, 6km to the North-east of Phan Thiet city. These towers were first built to worship Shiva and princess Po Sah Inu.
Ta Cu Mountain located around 30 kilometers west of Phan Thiet. An aerial tram takes you most of the way to the largest reclining Buddha in Southeast Asia. Spectacular views from the top of the mountain.
The famous Red Sand Dunes are located in Mui Ne on the main coastal road at the intersection with the four lanes 706 highway. The whole region is fairly sandy, with orange sand threatening to blow onto the coastal road in some spots. The red sand dunes that visitors visit are about 50ha (1/2km²) of open sand on a hillside.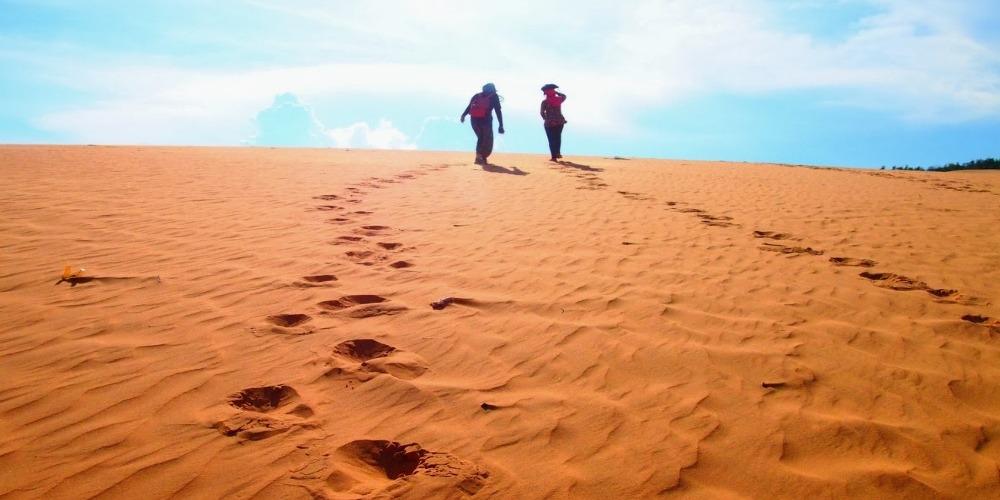 White Sand Dunes located 24km north from the red dunes. They are much larger than the red dunes, extending up to 20 kilometers along the coast, and vendors offer dune buggies for rent to drive around the dunes. The deep blue lake below the entrance to the dunes and the dark green lotus plants on the shore provide stark contrasts to the white sand glistening in the sun, offering photographers delightfully starkly contrasting colors.
BINH CHAU hot springs. Binh Chau's hot springs are located near Vung Tau, 122 km from Phan Thiet, where the resort area has magnificent nature, mud baths, and mineral water pool. In special containers, it is possible to boil eggs and feed crocodiles. Address: Suoi nuoc noóng Binh Chau, Xuyen Moc, Ba Ria – Vung Tau. Website: http://saigonbinhchau.com/en
Around 30km south of Phan Thiet located Ke Ga lighthouse from the French era. If you're visiting Phan Thiet Mui Ne don't forget to visit the wildly beautiful beach of Ke Ga and its historic lighthouse. it's a great day trip and you can combine it with Ta Cu.
These cactus family fruits are commonly known in English as "dragon fruit", reflecting its vernacular Asian names. The names pitahaya and pitaya derive from Mexico, and pitaya roja in Central America and northern South America, possibly relating to pitahaya for names of tall cacti species with flowering fruit. In China, the fruit is referred to as huǒlóng guǒ (火龍果), literally 'fire dragon fruit'.
Phan Thiet Fish Sauce Factory. Phan Thiet is famous for its production of very high-quality fish sauce which is exported worldwide. Fish sauce or nuoc mâm is a dipping sauce which complements most Vietnamese meals to add a saltiness flavor.
New Fishermen Show is an interactive portrait of Kinh and Cham ethnics inspired by fishing village in Phan Thiet in 1762. This show unfolds the legend of a whale skeleton drifted to Phan Thiet sea. The body sacredly honored as South Sea General was worshiped at Van Thuy Tu temple by Phan Thiet people in their annual sea festival. The soul turned into a fisherman living with village people, supporting and saving the village men at sea. Source and reservations: Fishermen Show Seagull.vn
BEST HOTELS
5-STAR HOTELS
4-STAR HOTELS
3-STAR HOTELS
Nha Trang is a resort town in Vietnam located in the province of Khanh Hoa with a population of around 500,000. Nha Trang city has a 4-km long beach and stays 1,280 km from the capital of Hanoi, 200 km from Phan Thiet and 448 km from Ho Chi Minh City, Saigon. Nha Trang is bounded on the north by Ninh Hoa district, on the south by Cam Ranh town and on the west by Dien Khanh District. Nha Trang Bay is considered to be one of the most beautiful gulfs in the world, with its 19 different islands, which makes Nha Trang city an ideal beach holiday destination by attracting a large number of foreign tourists and also very popular among Vietnamese tourists. Beautiful beaches, lush tropical nature, clear seawater, warm sea temperatures all year round making Nha Trang city one of the most popular tourist destinations in all over Vietnam. Average temperatures in Nha Trang vary a little. Considering humidity, temperatures feel hot for most of the year with a fair chance of precipitation about half of the year. If you're looking for the very warmest time to visit Nha Trang, the hottest months are June, July, and then August. The warmest time of year is generally early June where highs are regularly around 91.2°F (32.9°C) with temperatures rarely dropping below 79.6°F (26.4°C) at night. Nha Trang's economy is largely based on tourism, but also has a significant fishing industry and shipbuilding. Cam Ranh International Airport (CRX) is located 30 kilometers from Nha Trang city, serving both domestic and international flights. If you need a transportation the liveinmuine.com has a right vehicle for your journey. Whether you are requesting a ride to the Cam Ranh airport, going to Mui Ne or Dalat the Liveinmuine.com is always ready to take you where you want to go. Liveinmuine.com operates a private and personal, door to door transfer and tour services, since 2008. More info and pricing: Nha Trang taxi transfers.
ADMINISTRATIVE DIVISIONS:

Nha Trang city is subdivided into 27 wards and communes, of which 20 are urban wards: Vinh Hai, Vinh Phuoc, Vinh Tho, Xuong Huan, Van Thang, Van Thanh, Phuong Sai, Phuong Son, Ngoc Hiep, Phuoc Hoa, Phuoc Tan, Phuoc Tien, Phuoc Hai, Loc Tho, Tan Lap, Vinh Nguyen, Vinh Truong, Phuoc Long, Vinh Hoa and 8 suburban communes: Vinh Phuong, Vinh Trung, Vinh Thanh, Vinh Thai, Vinh Hiep, Vinh Ngoc, Vinh Luong and Phuoc Dong, Hon Ro, Bac Viet, Thanh Gia, Dung De, Nam Hon Kho.
TOP SIGHTSEEING SPOTS
VINPEARL LAND NHA TRANG AMUSEMENT PARK: Vinpearl Land Nha Trang – the world-class recreational paradise – is located by one of the 29 most beautiful sea gulfs in the world. Whether you want to enjoy a honeymoon holiday, to join the family in exciting games, to relax on the beach, or even to try the current one-of-a-kind amusement rides, Vinpearl Land Nha Trang definitely meets your expectations.
PO NAGAR The towers were built in honor of Champa Queen Yang Ino Po Nagar, originating from the year 817. The towers are located on a hill 2 km from Nha Trang City. The original building had eight towers, but today there are only four of them, of which the most spectacular one is 28m high (Thap Chinh)
DIVING AND SNORKELING. The Nha Trang Bay covers 12,000 hectares and lies in the Hon Mun marine protected area. Nha Trang Bay is beautiful, peaceful with low water, colorful tropical fish, and corals making it perfect spot for diving. The average visibility is 10 meters, on the best days 15-20 meters. The best time is from April to October, where the best visibility is from July to August. The worst time to dive is from mid-December to March. Diving Centers: FUN DIVERS / NHA TRANG DIVE CENTRE / NHA TRANG SCUBA DIVING CENTER
LONG SON (Chua Long Son) is a multi-level Buddhist temple built in 1886. Located in the city of Nha Trang, at the top of the hill, with its 14-meter white Gautama Buddha, with stunning views of the surroundings. In 1968, during the Vietnam War, the Long Soni Temple was destroyed but was restored after the war.
BA HO waterfall and jungle. This destination is comprised of three natural waterfalls and they end with a clear lake surrounded by a dense rainforest. Situated about 20 kilometers north of Nha Trang and definitely worth a visit to spend there the whole day. Make sure you are wearing proper shoes before making your way there.
OCEANOGRAPHIC MUSEUM. The National Oceanographic Museum is located 5 kilometers from the center of Nha Trang in a French colonial building. Museum explores marine life through artifacts & displays. Address: Institute of Oceanography, Tran Phu, Vinh Hoa, Nha Trang, Khanh Hoa, Vietnam. OPEN DAILY from 6 AM – 6 PM.
And this is not the end, Nha Trang offers also many others interesting spots for visit:: Alexandre Yersin Museum, Pasteur Institute of Nha Trang, Chanh Tọa Church (or Mountain Church), Magical Mystery Tour Nha Trang, Boat tour on Cai River, Palace of Emperor Bao Dai, Thap Ba Hot Spring (Lady Tower hot spring), Nha Phu Lagoon, Hoa Lan Stream (Orchid Flower stream), Monkey Island, San Beach, Nha Trang Booze Cruise (all-you-can-drink party boat), Hon Tam Island (Silkworm Island), Hon Mun Island (Ebony island), Hon Con Se Tre Island (Bamboo Sparrow island), Hon Ong Island, Dao Yen Island (Swiftlet island), Hon Tre Island (Bamboo Island), Suoi DO Stream, Suoi Tien Stream (Fairy stream), Hon Ba Mountain, Cai River Minigolf & Restaurant & Marina, Yangbay Waterfall, Chua Long Son (Long Son Pagoda, literally "The Dragon Mountain Pagoda" — or White Buddha Pagoda).
VUNG TAU is the largest city and former capital of Bà Rịa–Vũng Tàu Province in Vietnam. The city area is 140 km2 (54 sq mi), consists of thirteen urban wards and one commune of Long Son Islet. Vũng Tàu was the capital of the province until 2012, and is the crude oil extraction center of Vietnam.
Vung Tau is located in the south of Vietnam, situated at the tip of a small peninsula. It has traditionally been a significant port, particularly during Vietnam's period of French rule. Today, the city's importance as a shipping port has diminished, but it still plays a significant role in Vietnam's offshore oil industry. Vũng Tàu is the only petroleum base of Vietnam where crude oil and natural gas exploitation activities dominate the city's economy and contribute principal income to Vietnam's budget and export volume. Vũng Tàu shipyard's reconstruction is scheduled to be completed in 2008, supplied with up-to-date anchor handling supply vessels of Aker.
Beaches Vũng Tàu has extensive beaches, including Back Beach (Bãi Sau) and Front Beach (Bãi Trước).
Resorts and theme parks. A big resort project has just been licensed by the Vietnamese government, the Saigon Atlantis. Upon completion, this entertainment project worth US$300 million in capital investment will include resorts, shopping, sailing. The investor of this project is proposing to raise the investment capital to USD $4 billion. Two other noteworthy entertainment projects awaiting licensing are Vũng Tàu Aquarium, which will cost USD 250 million, and Bàu Trũng, a Disneyland-like entertainment park which will cost US$250 million. The project includes Landmark Tower, an 88-story skyscraper proposed to be built and completed by 2010 in Vũng Tàu by a USA-based company, Good Choice Import – Export Investment Inc, once built will likely be the highest building in Vietnam. The project is under consideration for approval by the local provincial government.
TERMS & CONDITIONS of VEHICLE RENTAL
PRIVACY POLICY
1.1) All information received via e-mail or forms will be deemed private and will never reach any other person outside our company – we will never share your information with any third party.
SERVICE PROVIDER'S OBLIGATIONS
2.1) to provide to customers air-conditioned, modern, clean and comfortable vehicles, with well-groomed, courteous and thoroughly trained drivers. We guarantee that ordered vehicle(s) are in agreed upon place at the agreed upon time.
CUSTOMER'S OBLIGATIONS
3.1) to be at the agreed upon location at the agreed upon time for the pickup. If you need more time for customs clearance, visa on arrival, etc, it can be requested on the booking form (pick-up time).
3.2) payment for a transfer should be made directly to the driver in cash upon reaching your destination spot or pay by debit/credit card via payment link. We accept VISA, MasterCard, JCB.
BOOKING TERMS AND CONDITIONS
4.1) Cancellation or change requests can be made only by email to liveinmuine@gmail.com. Transfers can be canceled or changed without any penalties, at least, a day prior to transfer but not after 7 PM. (ICT – Indochina Time). After 7 PM, all bookings for the next day are completed and in a case of cancellation, you will have to pay a cancellation fee 50% of the total cost.
4.2) For journeys booked from Airports, Train Stations, and Seaports, it is the passenger's responsibility to locate the driver or vehicle and not the driver's to locate the passenger, on booking any such journey we will give a specific pick-up point that the passenger must locate. Any failure on the passenger's part to locate the vehicle or driver will result in a charge to the customer.
4.3) If you cannot locate the driver, MISSED a flight or your flight has been delayed, please, contact us immediately. We provide all emergency contact numbers with our confirmation. We will endeavor to make all possible arrangements for you to be collected at a later time (free of charge). In case, if your arrival time delayed to next day we will have to charge extra of $20.00 US for the driver.
4.4) It is the passenger's responsibility to ensure that they reserve or book the correct size of a vehicle, in order to carry the number of passengers and luggage. The vehicle capacities are stated on the website of www.liveinmuine.com. If the passenger has booked a smaller vehicle capacity to carry the number of passengers and luggage, the driver reserves the right to refuse to carry the passengers due to Health and Safety rules. However, the passenger is liable to pay the full fare to the driver.
4.5) Liveinmuine.com does not guarantee driving time duration, and we are not responsible for any other financial losses caused in connection with driving time. Make sure you spare enough time for the trip, especially if you're going to an airport. Take into account possible traffic jams, roadworks, and obstructions. We also advise you to take 2 hours extra time for airline check-in.
4.6) Liveinmuine.com is not responsible for any loss or damage or stealth of the passengers' property (i.e. goods or luggage or any other) and/ or any other financial losses caused while loading and/or unloading and/or in the vehicle operated by us or our sub-contractors. Although we are pleased to help you, the passenger is responsible for any valuables/ treasures. For your own safety please take travel- or other necessary insurance. Do not leave vehicle/goods unattended while your driver is away from the vehicle for any reason.
4.7) All misunderstandings and failures to comply with terms and conditions of service from either the customer or service provider will be discussed in order to reach an agreement. Failure to reach an agreement between two parties may end in legal action. All contractual obligations and legal issues will be handled according to Vietnamese laws.
CAN I REQUEST AN EXACT VEHICLE MODEL?
At Liveinmuine.com you will be able to reserve exact vehicle model. We guarantee, that you will get what you have requested. Liveinmuine.com has many types of vehicles to cover your preference and budget.
Your pet can travel in its transportation cage or special bag.
CAN THE LIVEINMUINE TRANSFER CARRY MY WINDSURFING BOARD?
Yes, just let us know when you make a booking.
CAN YOU TAKE ME TO AIRPORT ANY TIME OF THE DAY?
Yes, we operate our transfer service 24/7. We are proud to service every incoming and outgoing flight, every day of the week, no matter the time of day.
DO YOU PROVIDE A BABY SEAT? HOW MUCH DOES IT COST?
Yes, we offer one (1) baby seat per vehicle, up to 3 years old baby and it's free of charge. However, if you are traveling with a child and you will need a baby seat please mention it in comments to your booking – we need to know about it in advance!
DOES THE DRIVER SPEAK ENGLISH?
The LiveInMuine drivers speak mostly in Vietnamese but they can understand a little English. We believe that our drivers must be focused on the road, and should not talk with customers.
HOW LONG IN ADVANCE I MUST RESERVE A VEHICLE?
Early reservation is our guarantee that we have a vehicle for you. At high season, national holidays, weekends we usually are fully booked few days in advance.
HOW CAN I CANCEL MY RESERVATION?
Our friendly reservations staff will cancel your reservation. Cancellation or change requests can be made only by email to liveinmuine@gmail.com. Transfers can be canceled or changed without any penalties, at least, a day prior to transfer but not after 7 PM. (ICT – Indochina Time). After 7 PM, all bookings for the next day are completed and in a case of cancellation, you will have to pay a cancellation fee of 50% of the total cost.
HOW CAN I CHANGE MY RESERVATION?
Your reservation details can easily be amended via email and our friendly reservations staff will bring up your transfer details and change them for you.
HOW DO I MAKE MY RESERVATION?
Please, use the reservation form to make a booking. Once you have submitted the form, you will get an automatic email from info@liveinmuine.com with the details of your booking. Please check that the information is correct. To complete your reservation you have these options:
1) Provide a number of your hotel room or villa number, if you are at your resort, hotel, villa or guesthouse.
2) Provide a copy of your hotel reservation/flight reservation/ship or train ticket (PDF or JPEG or screenshot). Copies will allow us to double-check a date of your collection to avoid mistakes and misunderstandings.
3) Just confirm that you prefer to pay by debit/credit card (Visa/JCB/MasterCard) and we'll send a payment link.
4) Our loyal Customers who don't have a reservation or will not go to an airport can just confirm that the filled date for collection and time are correct. That's all we need.
If either condition is met, we are able to proceed with this booking and you will get detailed printable confirmation from Google calendar and same confirmation via automatic email. Once you get the Google Calendar and copy via automatic email, you know that your booking is guaranteed. P.S. If you do not receive an automatic email from info@liveinmuine.com, please check your spam folder. Also, please verify that you entered a valid email address in our reservation form. Daily from 08:00 a.m. to 08:00 p.m. (ICT – Indochina Time).
IF OUR GROUP ARRIVES ON TWO DIFFERENT FLIGHTS?
Please input details of the last flight & first flight to the comments box at the bottom of our booking form. We will book your pick up from Airport to meet the scheduled arrival time of the latest flight due in.
IS THE TRANSFER PRICE FIXED AND FULLY INCLUSIVE?
According to our policy, we have fixed prices, without hidden charges. In this way, you pay the price shown. No extra charges are applied.
LONG THANH HIGHWAY BETWEEN HCMC – PHAN THIET (MUINE, TIEN THANH)
Our pricing includes 25 km of highway and if you willing to pay extra $5 US we could use the full road highway 55 km (quicker up to 30 minutes). Full-highway can be requested in a reservation form.
LUGGAGE & PASSENGER CAPACITY?
TOYOTA INNOVA / MPV / 7 seaters can accommodate 6 passengers with hand luggage or 4 passengers with check-in luggage. 2 folding rear seats, they are either for luggage or for 2 passengers.
TOYOTA FORTUNER / SUV / 7 seaters can accommodate 6 passengers with hand luggage or 4 passengers with check-in luggage. 2 folding rear seats, they are either for luggage or for 2 passengers.
TOYOTA HIACE / VAN / 16 seater minivan can accommodate up to 15 passengers with hand luggage or up to 8 passengers with check-in luggage.
FORD TRANSIT / VAN / 17 seater minivan can accommodate up to 16 passengers with hand luggage or up to 9 passengers with check-in luggage.
FORD TRANSIT / LIMOUSINE / 10 seater minivan can accommodate up to 9 passengers with with check-in luggage.  Service available only between SAIGON and PHAN THIET, MUI NE, KE GA or reverse)
TRANSIT LIMOUSINE
WHAT IS THE PRICE FOR HIRING A DRIVER & VEHICLE FOR A WHOLE DAY?
FULL DAY RENTAL. Get 12 hours daily service, and go just anywhere you want! Plan any tour, get a ride to beaches, shops, and restaurants. Day limit is 300 kilometres. Price $100 US is based per vehicle Toyota Innova not per passenger(s) for the entire day from 6 AM – 6 PM. Each additional hour after 6 PM will be charged extra $10 US. All rental vehicles are provided with a full tank of fuel and should be refueled prior to return. Pick up and drop off must be happening in the same area or city and if your planned destination is in another city, we require extra money for fuel for return. Payment in the local currency or in US dollars should be made directly to the driver at the end of a rental day. INCLUDES a vehicle and professional driver. EXCLUDES petrol, parking, and road fees etc. During the New Year Dec. 31st, and Jan. 1st, all given rates will increase by 15%. TET Holiday by 25%.
WHAT IS DIRECT TRANSFER. FIXED PRICE FOR ROUTE?
Direct transfer(s) connects any city, airport, hotel, home, residential area. We use the direct route and you are paying for your selected route, fixed price. This is the most common option for you if you like to reach your hotel or airport and pay a fixed price for your transfer.
WHAT IF I CANNOT LOCATE MY DRIVER?
For journeys booked from Airports, Train Stations, and Seaports, it is the passenger's responsibility to locate the driver or vehicle and not the driver's to locate the passenger, on booking any such journey we will give a specific pick-up point that the passenger must locate. Any failure on the passenger's part to locate the vehicle or driver will result in a charge to the customer. The amount to be charged in such situation will be decided by Liveinmuine.com depending on the pickup distance/place/driver expense/parking and other charges.
WHAT IF MY FLIGHT HAS BEEN DELAYED OR I MISSED MY FLIGHT
If you MISSED your flight or your flight has been delayed, please, contact us immediately. We provide all emergency contact numbers with our confirmation. We will endeavor to make all possible arrangements for you to be collected at a later time (free of charge). In case, if your arrival time delayed to next day we will have to charge extra money to driver as he need to sleep and eat.
WHY WOULD I USE LIVEINMUINE.COM AIRPORT TRANSFER?
Our private transfer service takes all the hassle out of getting to your hotel, residence or airport. LiveInMuiNe.com is licensed service provider offers the most reliable airport transfer service, operates from all major international airports as Ho Chi Minh (SGN) International Airport, Hanoi (HAN) international airport, Cam Ranh (CRX) international airport, Dalat (DLI) international airport, railway stations and seaports too. 24/7 Service and provide fixed prices with no hidden fees. The condition and care of our vehicles add to your enjoyment of your journey, so all our vehicles are clean, modern, well- maintained, and checked daily. Book with a tap of your smartphone, ride safely and comfortably with our professional drivers and pay directly to the driver in cash upon reaching your destination.
WHERE WILL I FIND LIVEINMUINE AT AIRPORT?
Your personal driver will be waiting for you at the airport arrivals with a sign displaying your name.
WILL I HAVE TO TIP THE DRIVER?
Tips are not mandatory since your fare is all inclusive. However, if you are satisfied with the service received and you would like to tip the driver, you are welcome to do so. A good review is the best reward from our customers what we can wish.
WILL ANYONE ELSE BE SHARING MY TRANSFER?
No, we only offer a private transfer service. The vehicle is used solely by your party during your transfer.
DO YOU ACCEPT DEBIT/CREDIT CARDS?
Yes – MasterCard, Visa, and JCB are accepted. After submitting a reservation form we will send a payment link which allows you to make a payment by VISA, MasterCard, JCB. Email Payment Link is an order confirmation, with a 'Check out to pay' button.