HO CHI MINH CITY (SAIGON)
SAIGON BEST HOTELS
5-STAR HOTELS
4-STAR HOTELS
3-STAR HOTELS
SAIGON SIGHTSEEING. DISTRICT 1
Independence Palace, also known as Reunification Palace, built on the site of the former Norodom Palace, is a landmark in Ho Chi Minh City, Vietnam.  Designed by Ngo Viet Thu for South Vietnam's former President. Address: 135 Nam Kỳ Khoi Nghia, Phuong Ben Thanh, District 1, Ho Chi Minh. 700000.
The Ho Chi Minh City Post Office or the Saigon Central Post Office is a post office in the downtown Ho Chi Minh City, near Saigon Notre-Dame Basilica. Address: 125 Cong xa Paris, Ben Nghe, District 1 Ho Chi Minh
Saigon Notre-Dame Basilica. Notre-Dame Cathedral Basilica of Saigon, officially Cathedral Basilica of Our Lady of The Immaculate Conception is a cathedral located in the downtown of Ho Chi Minh City. Address: 01 Cong xa Paris, Ben Nghe, District 1 Ho Chi Minh
DISTRICT 2. HCM CITY
District 2 is one of the most popular choices for expatriates living and working in Ho Chi Minh City and has subsequently become a supportive, thriving community and a fairly peaceful green place for living. District 2 offers a wide range of quality accommodation such as villas and apartments for rent, where also families with children can also find more space and activities for kids. Saigon river separates district 1 from District 2 and there are also many restaurants and cafes near the Saigon River. Restaurants and cafes are located on the streets named Xuan Thuy, Thao Dien, Ngo Quang Huy, which serves both European and Asian food.
4-STAR HOTELS
RIVERSIDE APARTMENTS. Riverside is located in the heart of An Phu, Thao Dien Ward, District 2. An Phu is 20 minutes from District 1, the city center of Ho Chi Minh City, Vietnam. Riverside is proud of its 15 years of experience in the residential lifestyle domain at the service of the expatriate community. We are located on the banks of the Saigon River and are the only residence of our type to enjoy such pristine positioning. Each group of apartments faces the river whilst overlooking our expanse of green grass and tropical gardens. Address: 53 Vo Truong Toan Street, Thao Dien Ward, District 2, Ho Chi Minh City, Vietnam.
GLENWOOD CITY RESORT. Glenwood is developed by An Duong Thao Dien Properties, the Company Group with 20 years experience in Serviced Apartment development and management in Vietnam. Glenwood is a hospitality management brand under the consultancy of operation and marketing by a Singaporean Company since 2010. 4km from the West of center, Thao Dien is the only area in Saigon surrounded by the river-Seen as the lungs of the city, giving a fresh way of living all year round. Address: 241-243 Nguyen Van Huong, Ho Chi Minh City, Vietnam
3-STAR HOTELS
THE RIVER COTTAGE A boutique hotel with eight rooms situated on the bank of the Saigon River overlooking Thanh Da island. A peaceful and picturesque natural rustic space, full of plants, river-view balconies, garden rooms, a large deck on the river, and free-to-use bicycles for guests to explore and get around our neighborhood. Address: 18 Duong 6, Thao Dien. District 2, Ho Chi Minh, Vietnam
DISTRICT 3. HCM CITY
Next, to Saigon D1 in the heart of Ho Chi Minh City located D3, which lies on 5 km² and it is a great destination for those looking for a more peaceful stay in Ho Chi Minh City. The D3 features large lush trees, French-style villas. There are also cinemas, cafes, restaurants, and parks (Tao Dan Park, Le Van Tam Park). Younger people can find clothes, shoes in D3 as there are better prices than in Saigon district 1. Clothing streets are Vo Van Tan, Nguyen Dinh Chieu, Cach Mang Thang Tam, and shoes can be found in Ly Chinh Thang Street. Ho Chi Minh City Train Station located in D3. Address 1 Nguyen Thong, Phuong 10, D3, Ho Chi Minh.
In the district 3, there are also some tourist attractions like the War Remnants Museum. The War Remnants Museum is a war museum at 28 Vo Van Tan, in District 3, Ho Chi Minh City, Vietnam. It contains exhibits relating to the Vietnam War and the first Indochina War involving the French colonialists. Buddhist temples Vinh Nghiem, Xa Loi, Jade Emperor and Ky Dong Catholic Church. French Bishops' Palace, built in 1790 and renovated in 1980. The Women Museum is a historical museum celebrating Vietnamese woman with exhibits of clothing, pictures & artifacts located at 202 Võ Thi Sau, Phuong 7, Quận 3, Ho Chi Minh. Ho Chi Minh City Hall or Saigon City Hall or Hotel de Ville de Saigon was built in 1902-1908 in a French colonial style for the then city of Saigon. It was renamed after 1975 as Ho Chi Minh City People's Committee. Address: District 3, Quận 3, Ho Chi Minh City, Vietnam.
5-STAR HOTELS
SHERWOOD RESIDENCE. Sherwood Residence is an elegant five-star luxury hotel offering beautifully appointed two- and three-bedroom serviced apartments and penthouses in the heart of Ho Chi Minh City, Vietnam. Located on scenic Pasteur Street in District 3, our hotel apartments provide easy access to all major tourist attractions and shopping centers, international schools, consulates and the HCMC Central Business District. Address: 127 Pasteur Street, District 3, Ho Chi Minh City (Saigon), Vietnam
HOTEL DES ARTS SAIGON. Ideally situated at Ho Chi Minh City's center, enjoy an array of exclusive Food & Beverage and Spa promotions specially created for your comfort and enjoyment. Embark with MGallery on a journey back in time to Vietnam in 1930s, Hôtel des Arts Saigon invites guests to relive the romance of this bygone era while luxuriating in all the comforts of the 21st century. Combining the classical charm of "Indochine Française" with a sense of timeless chic that only MGallery can provide, the hotel is as much an art museum as a 5-star boutique hotel. With feminine lines standing in striking contrast to the neighboring office, the building is a modern work of art itself. Once inside, guests can peruse the owner's personal collection of paintings and antiques, which adorn every wall and hall of this distinctive establishment. With its exceptional customer experience, world-class accommodation and luxury offerings, Hôtel des Arts Saigon, MGallery Collection are honored to take out the prestigious title "Luxury Business Hotel" in 2016 and "Luxury Architecture Design Hotel" in Southeast Asia by World Luxury Hotel Awards in 2017 for its distinctive modern romantic design.
4-STAR HOTELS
NOVOTEL SAIGON CENTRE. Novotel Saigon Centre is ideally located in downtown with access to major consulates, commercial areas, and shopping centers. The 4-star hotel in Saigon, Vietnam features 247 comfortable rooms with stunning city views and free WIFI. The hotel outlets including an international buffet restaurant, a lobby bar, a rooftop bar, spa, fitness center and a swimming pool offer all that you will need for business trips or holidays. Address: 167 Hai Ba Trung, District 3, Ho Chi Minh City, Vietnam.
ARISTO SAIGON HOTEL. The Aristo Hotel is a new brand of 4-star in Ho Chi Minh City located to easy access to the business district and the city's major shopping – entertainment areas. Plus, we're conveniently located in the center of the city, Only 10 minutes walking distance from Ben Thanh Market, 5 minutes walking to reunification place, Old Post office and War Museum. Comfort, Value and Great Food. Our 80 guest rooms and suites guarantee a good night's sleep after a long day. Refuel in one or all at our restaurants with views on the top. Much more fun awaits you at Aristo Hotel. Address: 3A Vo Van Tan St – District 3 – Ho Chi Minh – Vietnam
DISTRICT 5. HCM CITY
Known as the Chinatown and lies on 4.27 km². The district 5 has many pagodas and temples. Today, Cholon is the largest business center in Ho Chi Minh City, which spreads in the 5th district, but also partly in the D6 and D11. This district is mainly inhabited by the Chinese, which is the largest Chinatown in Vietnam. Cholon was founded as a separate town in 1879, which is 11 km from the District 1, Saigon. In the 1930s, the city expanded to the boundaries of the city of Saigon, where a year later, Cholon and Saigon became a single city called "Saigon-Cholon".
DISTRICT 7. HCM CITY
District 7 is also one of the most popular choices for expatriates living in Ho Chi Minh City. The D7 is a fairly new urban that are constantly being developed. Phu My Hung offers high-quality apartments and villas that are both for rent and for sale. Supermarkets, restaurants, cafes, bars are everywhere in D7 and you may feel like in home. Domino Pizza, KFC, Lotteria and other fast food restaurants are within walking distance but you will not find a nightlife in D7 like it's in Saigon D1. One of the biggest disadvantages of the district is the high cost of living and where an apartment, villa rentals probably most expensive in allover Ho Chi Minh City.
OTHER SIGHTSEEING SPOTS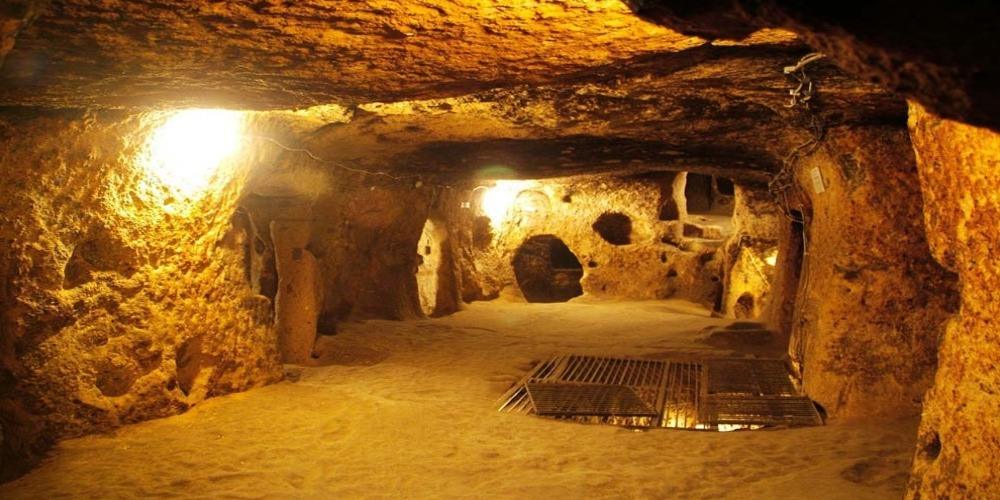 The tunnels of Cu Chi are an immense network of connecting underground tunnels located in the Cu Chi District of Ho Chi Minh City, Vietnam, and are part of a much larger network of tunnels that underlie much of the country. Address: TL15, Phu Hiep district, Ho Chi Minh, 733814
Saigon riverboat cruise with optional dinner. Vietnam's largest city Ho Chi Minh awaits you on this relaxing cruise along the Saigon River. Surrender to the tastes and sounds of authentic Vietnam on board the Bonsai Legacy, Saigon's Premier River Cruise. We combine great food, history, art and music for a truly immersive experience. More info: BONSAI CRUISE SAIGON
BEN THANH MARKET. The Ben Thanh Traditional Market is the most famous shopping destination in the HCM City, District 1. The market developed from informal markets created by early 17th-century street vendors gathering together near the Saigon River. Address: Chợ, Lê Lợi, D1, Ho Chi Minh.
DOOR TO DOOR TRANSFERS
Ho Chi Minh City is a huge city, and if you need a transportation the liveinmuine.com has a right vehicle for your journey. Whether you are requesting a ride to the Saigon airport, going to Mui Ne or Mekong Delta the Liveinmuine.com is always ready to take you where you want to go. Liveinmuine.com operates a private and personal, door to door transfer and tour services in Saigon, since 2008. More info about Liveinmuine.com Saigon Mui Ne taxi transfers
READ THE LATEST REVIEWS
Suur tänu, piiril toimis kõik kui valatult. Vietnam on siiani jätnud super mulje. Veidi kahetsemegi juba, et ei eelistanud 3-kuulist viisat!
SIIM / JAN 8th 2019
VIETNAM VISA APPROVAL LETTER
Amazing driver. Thank you! And sorry I was asleep when he came hahaha
PHILIP / DEC 31st 2018
TAXI TRANSFER FROM MUI NE HIEP HOA RESORT ⇒ SAIGON PRINCE HOTEL / INNOVA OR FORTUNER
Tänan teid - siiani on kõik suurepäraselt sujunud!
ELLU / DEC 29th 2018
TAXI TRANSFERS: (SGN) INTERNATIONAL AIRPORT ⇒ SUNRISE CENTRAL HOTEL SAIGON ⇒ LITTLE MUI NE COTTAGES / INNOVA or FORTUNER
Thanks Indrek - good service and I will use you again for future trips to Mui Ne.
CHRIS / DEC 20th 2018
TAXI TRANSFER FROM HCMC CITY GARDEN ⇒ MIA MUI NE RESORT / INNOVA OR FORTUNER
We were very satisfied with the drive from Nha Trang to Mui Ne with your company except for the fact that the driver spent a lot of time texting and talking on the phone while driving which felt a bit unsafe. Is it possible to minimize that on our upcoming drive to HCMC?
AXEL / DEC 11th 2018
AIRPORT TRANSFER CAM RANH (CXR) AIRPORT ⇒ VICTORIA PHAN THIET RESORT (MUI NE) / ONLY TOYOTA FORTUNER
Hi Indrek, just wanna say that today's driver is certainly the best we've had with your company. Fast and safe. He made it in 3:20 including breaks. Very satisfied. Thanks. Matej
MATEJ / DEC 10th 2018
TRANSFER FROM PHAN THIET (MUINE) ⇒ SAIGON / FORD TRANSIT
Thank you for another excellent service back to Ho Chi Minh!
LOTTA / NOV 3rd 2018
TAXI TRANSFER SAIGON MUI NE RESORT ⇒ NOVOTEL SAIGON CENTRE / INNOVA OR FORTUNER
Thank you for an excellent service this morning. We had a very smooth and safe trip here by your nice and friendly driver.
LOTTA / OCT 31st 2018
TAXI TRANSFER NOVOTEL SAIGON CENTRE ⇒ SAIGON MUI NE RESORT / INNOVA OR FORTUNER