HANOI INTERNATIONAL AIRPORT
Hanoi International Airport Nội Bài (IATA: HAN, ICAO: VVNB) located 25 km from Hanoi, and it is approximately a 45 minutes ride. New airport Terminal 2 was opened in the year of 2015. Hanoi International Airport also the second busiest airport in Vietnam after Tan Son Nhat (SGN) International Airport. The airport consists of two passenger terminals. Terminal 1 serves domestic flights, and the newly-built Terminal 2 serves all international flights to and from Hanoi. A number of Vietnamese and international airlines operate from Hanoi Noi Bai Airport, including Vietnam Airlines, Pacific Airlines, AirAsia, Cathay Pacific, Hong Kong Airlines, Thai Airways, Lao Airlines and Tiger Airways. In 2016, Noi Bai Airport (HAN) handled 20,596,632 passengers. Within the busiest international routes at HAN Airport there are Bangkok, Seoul, Singapore and Taipei or Hong Kong.
Hanoi International Airport has a wide number of services and facilities as restaurants, cafeterias, shuttle services, transportation services, parking, car rental, information desk (First Floor, E Building Domestic), baby care facilities, baggage Carts, banking, ATMs, currency exchange, children play areas, rest zone in Terminal 2 (International), WiFi free access. Airport lounge available for economy class with showers:
– NIA: First and Business Class Lounge: Location: Terminal 2, Airside, Level 4. Showers are available. Lounge Access: Pay at the Door (25$).
– NASCO: First and Business Class Lounge: Location: Terminal 2, Airside, Level 4, East Wing. Hours: unknown. Lounge Access: Pay at the Door (21$).
Sleep Pods:
Terminal 1, Airside, 2nd and 3rd Floor (3 single and 11 twin pods)
Terminal 2, Airside, 2nd Floor (6 twin pods).
Each pod is 4 sq. meters and 3 meters high, includes a bed, wardrobe, bedding, WIFI, alarm clock, TV, work desk, privacy curtain, and travel guide. Snacks and drinks included.
Pricing:
Terminal 1: ~ 5 USD per 1-hour for a single room.
Terminal 2: ~ 7 USD per 1-hour for a twin room.
– Luggage Storage & Lockers: Service 24/7 at the Terminal 2, Level 2.  Rates per piece of baggage:
50.000 VND (3 hours)
60.000 VND (3 – 12 hours)
70.000 VND (12 – 24 hours)
90.000 VND per day (24 hours up to 7 days)
100.000 VND per day (7 days up to 30 days)
– Luggage Wrapping – Luggage wrapping machines are available in these locations: T1/Domestic floor 2 Public Halls A, B and E (10 machines) – T2/International, floor 3 Public Hall (3 machines).
– Medical Services – Urgent and emergency medical care are available at any of the three First Aid Rooms. Express first aid service (visit conducted in under ten minutes) is available upon request. Locations: T1/Domestic, 1st floor Arrivals Hall A – T2/International, 3rd floor departures lounge – T2/International, 1st floor Arrivals Hall west.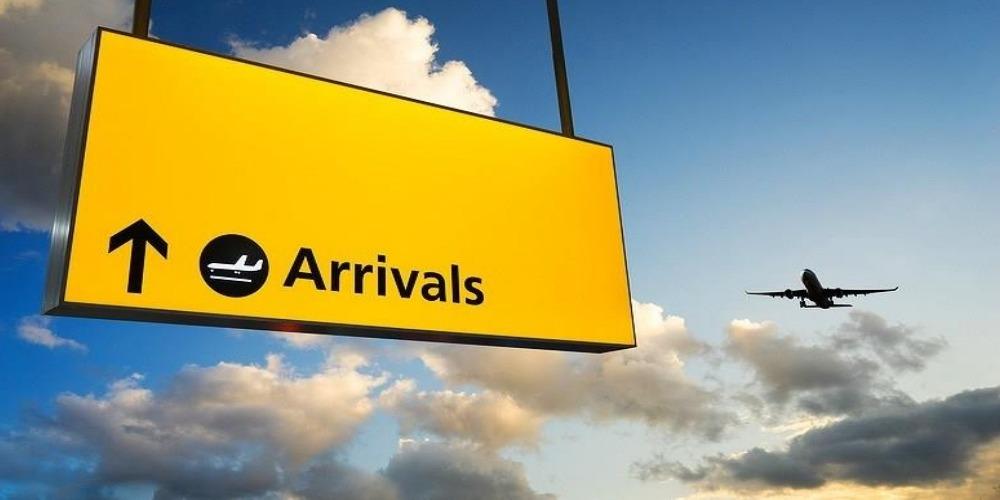 HANOI TRANSPORTATION OPTIONS
If you're flying to Vietnam first time and want to get to Hanoi city center then here you'll find few tips on how to get from Hanoi Noi Bai airport to downtown of Hanoi. Transportation options from Hanoi Airport
– Airport transfer
– Taxi service
– Grab
– Motorbike taxi
– Shuttle bus
– Airport transportation service. Personal driver services. The quality airport transfer service provided by liveinmuine.com. Liveinmuine.com an International Team providing Hanoi airport transfers, since 2008 and we are committed to continuous improvement in our performance. Well-priced airport transfers provided from Hanoi airport to Halong Bay, Sapa or Hanoi City center in clean, comfortable, well-maintained vehicles driven by courteous and experienced drivers. On arrival at Hanoi airport, your personal driver will be waiting for you upon exiting the airport, he will hold a sign with your name. Payment in the local currency or in US dollars should be made directly to the driver upon reaching your destination or you can pay using your debit/credit card (Visa, MasterCard, JCB). Our online reservation form gives a price in USD & VND and allows you to select a fair price for your transfer, you will need only a few minutes to submit a form. Prices for a private transfer from the Hanoi airport to Hanoi cost $25 US. More info and reservations: Liveinmuine.com Hanoi Airport transfers
BONNIE & RICHARD / MAR, 9th 2017
One more thing – we used a car service in Vietnam call https://liveinmuine.com/ several times. We did use this service to pick us up at the airport in Hanoi as I heard that some cab drivers were less than honest. It was a $25.00 charge from the airport to our hotel. they were waiting for us with our name on a sign in the arrival hall. this service was very good, always responsive as I changed plans a few different times. We did take a cab from our hotel back to the Hanoi airport and that was a flat $18.00 – these cabs were waiting at the Hilton. You might want to check out this service and make a reservation – we did not give a deposit or credit card – just gave them flight info and sent a copy of our hotel reservation (I think) – just FYI
– Taxi service. There are a lot of taxis at the Hanoi airport and there is a lot of all kinds of taxi scams so be aware do not get scammed. Upon arrival at Hanoi Airport, you will see many taxi companies who are waiting outside of the airport terminal. We suggest two main tax service providers: Mai Linh (white and green taxis) and Vinasun (white taxis).
– Grab/Uber. Uber no longer offers taxi sharing services in Vietnam and their commitments in Vietnam took over Grab. If you have SIM card you can order a taxi from GRAB.
– Motorbike taxi. Outside of the terminal, you can catch a motorbike taxi in case, if you do not have a lot of luggage. Always, a price for a trip should be negotiated before you jump to a motorbike as they do not have taximeters.
– Shuttle bus. The buses running from Hanoi Airport to Hanoi downtown daily. There is a public bus No.86 from T2 hall of Noi Bai airport to Hanoi and back. The cost is 30.000 Dong. Opened at 6:18am and closed at 22:58pm. Buses depart in every 50 minutes. The bus stops are: T2 Noi Bai – Vo Nguyen Giap – T1 Noi Bai – Nhat Tan Bridge – Au Co – Nghi Tam – Yen Phu (Long Bien Bridge) – Tran Nhat Duat (Near Old Town) – Tran Quang Khai – Trang Tien (Hoan Kiem Lake) – Le Thanh Tong – Hai Ba Trung – Ngo Quyen – Ly Thương Kiet – Le Duan – Hanoi Train Station. In total it takes about 55 minutes to reach the Hanoi center or Noi Bai International airport.
HANOI TOP SIGHTSEEING SPOTS
Take A Stroll Around Hoan Kiem Lake. Hoan Kiem Lake (Sword Lake, Ho Guom) is located in the center of Hanoi. Legend has it that Emperor Lê Lợi was fishing on Hoan Kiem Lake when a turtle god came and asked for his magic sword. Emperor Lê Lợi gave the sword to turtle and turtle disappeared with the sword into the deep depths of the lake, where the sword lies until to nowadays. Today, Hoan Kiem lake is the Hanoi's heart and soul where Hanoians like to spend its free time.
Visit the Ho Chi Minh Mausoleum. Ho Chi Minh Mausoleum is the final resting place, for Uncle Ho, located in Hanoi, in Ba Dinh Square. Ho Chi Minh was a freedom fighter, strategist and the greatest leader of Vietnam in modern history. Ho Chi Minh was born, as Nguyen Sinh Cung, on 2nd September 1890, in Hoàng Tru Village. Ho Chi Minh Mausoleum is one of the most popular sightseeing, in Hanoi.
Visit the Citadel of Hanoi. The Imperial Citadel of Thang Long lies in the center of Hanoi, also known as Hanoi Citadel. Citadel was the hub of Vietnamese military more than 1000 years. The Thang Long Imperial Citadel was built in the 11th century by the Ly Viet Dynasty, marking the independence of the Dai Viet. It was constructed on the remains of a Chinese fortress dating from the 7th century, on drained land reclaimed from the Red River Delta in Hanoi. It was the center of regional political power for almost 13 centuries without interruption.
Explore the Hoa Lo Prison. Hoa Lo prison, nicknamed as Hanoi Hilton is the museum in nowadays. Was used actively as a prison during the French occupation, and during the Vietnam War to accommodate American pilots.
Watch A Show at The Opera House. Resembling the Opéra de Paris, Hanoi Opera House built in 1911 by two French architects. Hanoi Opera House is a magnificent landmark and top sightseeing in Hanoi hosting cultural entertaining performances, bamboo cirque, contemporary dance, orchestra concerts and government events. The Hanoi Opera House Schedule and tickets are available at ticketvn.com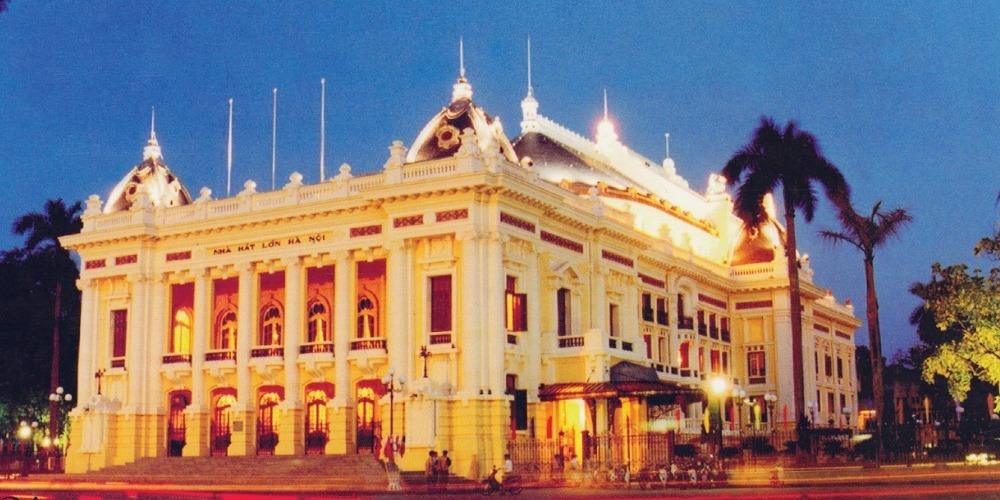 Visit The Temple of Literature. Temple of Literature (Văn Miếu – Quốc Tử Giám) in Hanoi was founded almost 1 000 years ago located up to 3 km from Hoan Kiem Lake, which is one of the oldest and most important monuments in the city. Temple of Literature was founded in 1070 by Emperor Ly Thanh Tong and is dedicated to the Chinese philosopher Confucius.
Watch a Water Puppet Show. Thang Long Water Puppet Theatre. Water puppetry is a tradition that dates back as far as the 11th century and it's a folk art form that characterizes the Vietnamese's ancient rice civilization.
Address: 57B Đinh Tiên Hoàng, Hàng Bạc, Hoàn Kiếm, Hà Nội 100000. Website: Thang Long Water Puppetry Theatre
Wander The Streets of The Old Quarter and Drink Beer With The Locals. The Old Quarter is Hanoi's charming central neighborhood and has been in existence since imperial times. Steeped in history, pulsating with life, bubbling with commerce, buzzing with motorbikes and rich in exotic scents, the Old Quarter is Hanoi's, historic heart.
Visit Tran Quoc Pagoda. Hanoi Tran Quoc Pagoda is the oldest pagoda constructed more than 1,450 years ago by the Emperor Lý Nam Đế. Over the years, the temple was variously named An Quoc (Pacification of the Realm) and Tran Bac (Guardian of the North) as well. Monks have lived at the Trấn Quốc Pagoda for centuries, teaching the ways of Buddhism to the public.