HALONG BAY NATURAL WONDER
Halong Bay natural wonder (Vịnh Hạ Long) located in the North in Quang Ninh Province of Vietnam and must-visit travel destination. Halong Bay is one of the Seven Natural Wonders of the World, offers thousands of limestone karsts and isles in various shapes and sizes. Halong Bay includes Bai Tu Long Bay to the northeast, and Cat Ba Island to the southwest. Designated a Unesco world heritage site more than 20 years ago, the Halong Bay natural wonder is one of Vietnam's most popular tourist attractions. It is only recently though, that a small number of cruise boats have ventured further east into the Gulf of Tonkin, to the outer rocky flanks of Bai Tu Long. The legend says the dragon, sent by the Jade Emperor, descended from heaven into the sea. The towering outcrops of Halong Bay are a spot where the dragon descends to the sea and sprayed a thousand pearls from its mouth. From these cascading pearls, the 1,600 shaggy limestone stacks of Halong Bay emerged, a huge curvature of jumbled karst fortress designed to protect Vietnam from invaders in the Gulf of Tonkin.
HALONG BAY HAS 4 DIFFERENT SEASONS
Halong Bay has 4 different seasons and therefore available for visit almost at any time throughout the year. The climate in the north limits the safe time for a Vietnam beach holiday to the height of summer. However, Halong Bay is such a stunning place that it attracts tourists all year round. If the sun shines, you can lie on a beach if you like though there is so much else to see and do. Bai Chay beach is probably the best beach option for those heading east from Hanoi. The town of Bai Chay, along with Hong Gai, together are officially referred to as Halong City. Beach is huge and best for those who like to relax & enjoy the views. In July and August is a season for typhoons.
Read more:
Top beaches in Vietnam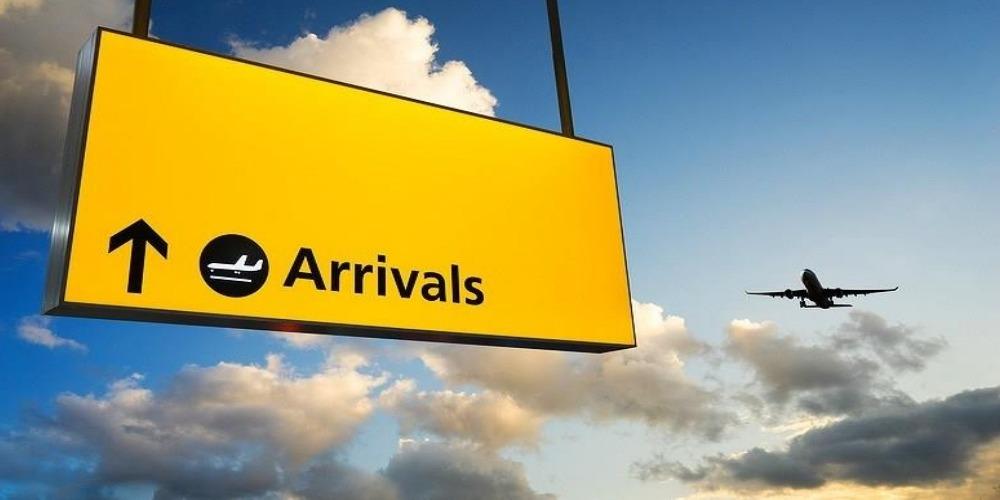 TRANSPORTATION BETWEEN HANOI - HALONG
Airport
Halong Bay serving two airports, Hai Phong Cat Bi International and private Van Don International Airport.
Hai Phong Cat Bi International airport (IATA: HPH, ICAO: VVCI) became international airport from 11 May 2016.
Airlines and destinations:
Jetstar Pacific Airlines: Ho Chi Minh City
VietJet Air: Bangkok–Suvarnabhumi, Buon Ma Thuot, Da Lat, Da Nang, Ho Chi Minh City, Nha Trang, Phu Quoc, Pleiku, Seoul-Incheon
Vietnam Airlines: Da Nang, Ho Chi Minh City
Donghai Airlines: Shenzhen
Van Don (VDO) International Airport lies in Van Don District, Quảng Ninh Province in the heart of the World Heritage Halong Bay. 50 km away from Halong and 20 km from Cam Pha. Van Don International airport is the first airport which is built by a private Vietnamese firm. Construction started in March 2016 by Sun Group with total investment VNĐ7.7 trillion (US$333.48 million) under the build-operation-transfer (BOT) model. The first flight landed in 2018. The Van Don airport terminal covers nearly 27,000 sq.m and will have a capacity of 2.5 million passengers per year by 2020. It will able to handle seven aircraft at a time before being expanded to 15 by 2030. Website: VDO
Expressway
Halong – Hai Phong expressway was completed on 3rd September 2018. Halong Hai Phong expressway got also a new bridge. Bach Dang Bridge is the first large-scale multi-span cable-stayed bridge project that has been designed and constructed entirely by Vietnamese engineers and workers. Work on the Halong – Hai Phong Expressway began in September 2015. With its completion, the Halong – Hanoi commute has been reduced by 50 km to 130 km, and the Halong – Hai Phong route has been cut down from 75 km to just 25 km. So, the distance from Hanoi to Halong is 155 km.
Read more: Hanoi Halong expressway
Hanoi launches double story city tour buses
PERSONAL DRIVER SERVICES
Airport transportation service. Personal driver services. The quality airport transfer service provided by liveinmuine.com. Liveinmuine.com an International Team providing Hanoi airport transfers, since 2008 and we are committed to continuous improvement in our performance. Well-priced airport transfers provided from Hanoi airport to Halong Bay, Sapa or Hanoi City center in clean, comfortable, well-maintained vehicles driven by courteous and experienced drivers. On arrival at Hanoi airport, your personal driver will be waiting for you upon exiting the airport, he will hold a sign with your name. Payment in the local currency or in US dollars should be made directly to the driver upon reaching your destination or you can pay using your debit/credit card (Visa, MasterCard, JCB). Our online reservation form gives a price in USD & VND and allows you to select a fair price for your transfer, you will need only a few minutes to submit a form. Prices for a private transfer from the Hanoi airport to Hanoi cost $25 US. More info and reservations: Liveinmuine.com Hanoi Airport transfers
SUN WORLD ENTERTAINMENT COMPLEX
Southeast Asia's most modern theme park, Typhoon Water Park, located in Halong city in northern Quang Ninh province, offering 12 attractions, including a pool with artificial waves. The park is part of the Sun World Halong entertainment complex. Covering an area of 20 ha, Typhoon Waterpark is designed based on leading water parks in the world, such as Typhoon Lagoon and Blizzard Beach in the US and Yas Waterworld Abu Dhabi. The park is divided into three different sections: for families, for kids, and for thrill seekers. Its highlight is its thrilling rides. Those brave enough can jump from a height of 20 meters into the pool, ride a dragon to conquer the sea or swing 360 degrees on the "Tropical Storm" ride.
Website: Halong Typhoon Waterpark
More about Halong: Halong Bay among 15 most beautiful UNESCO heritage